Termites, ants, rodents, mosquitoes and other pests annoying you and your family? Call a local, licensed expert with experience and the know-how to get the job done right. Atlantic Termite & Pest will work to identify your pest threat and risk areas—then treat the causes in ways that are safe for your family, pets and the environment.
After a exhaustive inspection, Atlantic will create a control plan that efficiently targets common household pests exactly where they appear in your home—inside and out, all year long!
Ask about our green, environmentally safe bat house program for long term mosquito control
Free Estimates! Same Day Service!
Termites
Fleas
Spiders
Ants
Bees
Wasps
Bee Prevention, Rodent Control

For up to the date news about Atlantic Termite and Pest Control, tips & questions check out The Bug Blog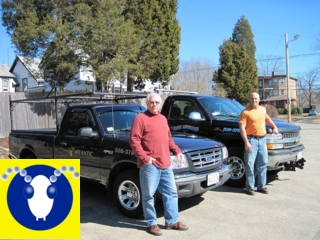 BUG TIP #198:Carpenter Ant Nest Locations

Outside walls and voids - 35%
Attic - 21%
Ceilings - 19%
Crawl space - 19%

NESTS CAN ALSO BE FOUND:
Porch pillars
Support timbers
Window framing and sills
Roofs
Shingles
Siding
Girders
Joists
Studs
Casings of houses, garages and other buildings
Insulation
Drawers of dressers and cabinets
Behind books
In hollow doors
Under floors
Attic spaces
Buried wood, stumps or construction debris